Save hydraulic oil, time and replacements with Hydrosafe
We've gathered all our benefits on this page, including how our coloured handles ensure easy, fast and safe handling, while saving on replacement costs and hydraulic oil.
1. Less waste of hydraulic oil
No more cleaning and leaking quick couplings
Our rubber bellows enclose the quick couplings so dust cannot settle and wear on the male and female couplings when connecting. When the couplings are automatically free of dust, no cleaning with cloths, air or other cleaning is needed before installation and the sealing performance is maintained. Therefore, the possibility of leaks and hydraulic oil spillage due to dust in the system is reduced.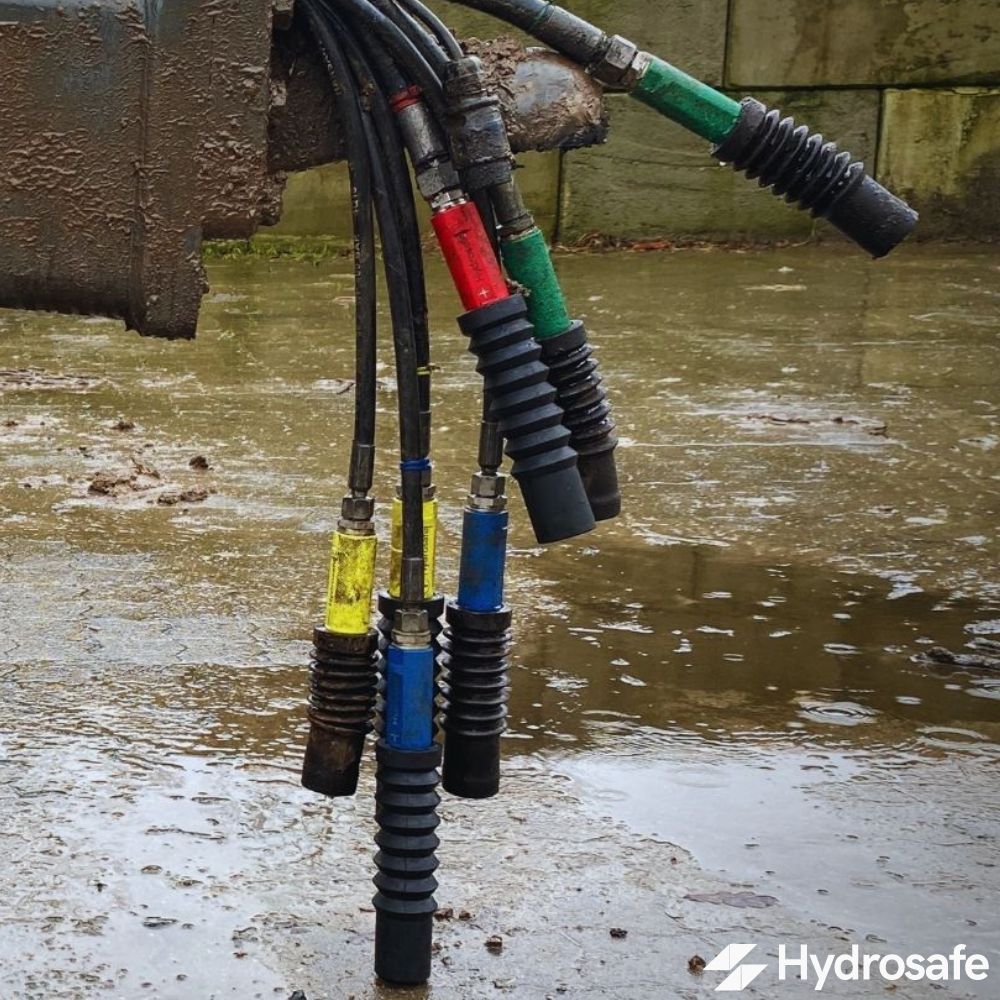 2. Extend the life of the system
Reduce wear on quick couplings, hydraulic filters, o-rings, etc.
Should the hose be dropped, the rubber bellow eliminates the risk of damaging the quick coupling as it takes the impact and sprevents minor impurities in the hydraulic system during. reduced clogging of the hydraulic filter & wear on seals and other components. The handle therefore helps to extend the life of wearing parts in the system.
The rubber material is specially developed to achieve high flexibility, strength and resistance to the agricultural environment. dust, sun (ozone), oil, temperature, water, frost, soap and ammonia and other basic mixtures. Read more here
3. Effective markup
Put the hoses in the system without strips, tape or similar.
Available in 8 colours, the handle is resistant to wear, impact and scratches, and has a long life in the environment. With a laser, we engrave the marking ourselves, so it matches the tractors' hydraulic outlets. icons (+/-) or numbers (1-5). It is also possible to have any text on the product, so that a logo or descriptive texts (e.g. support legs) can be engraved.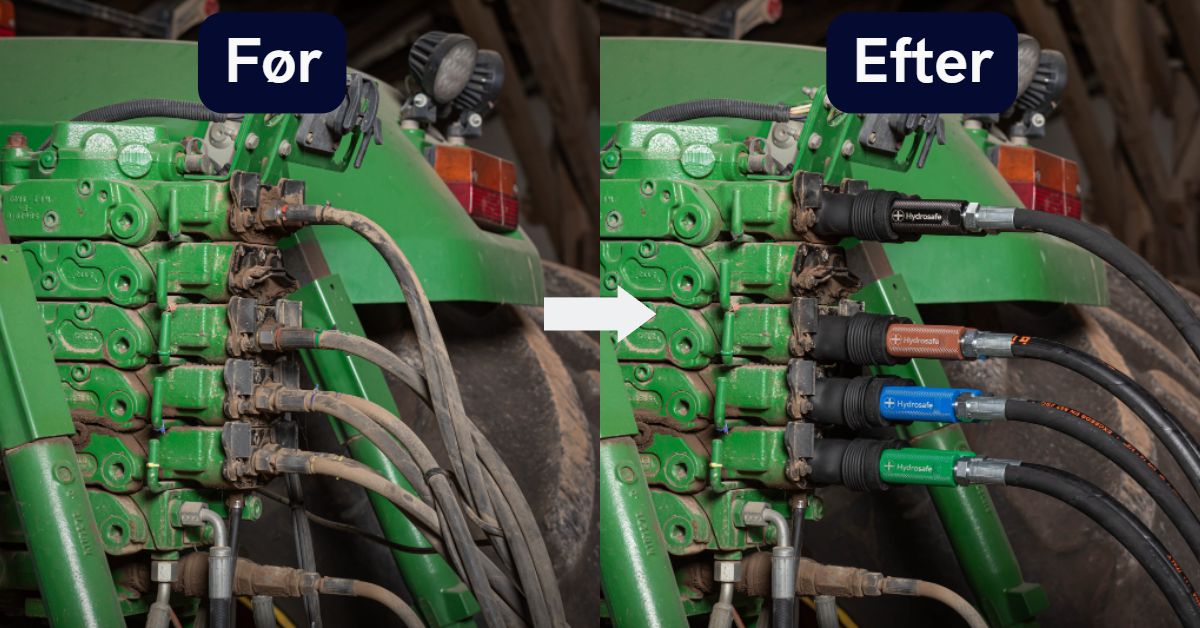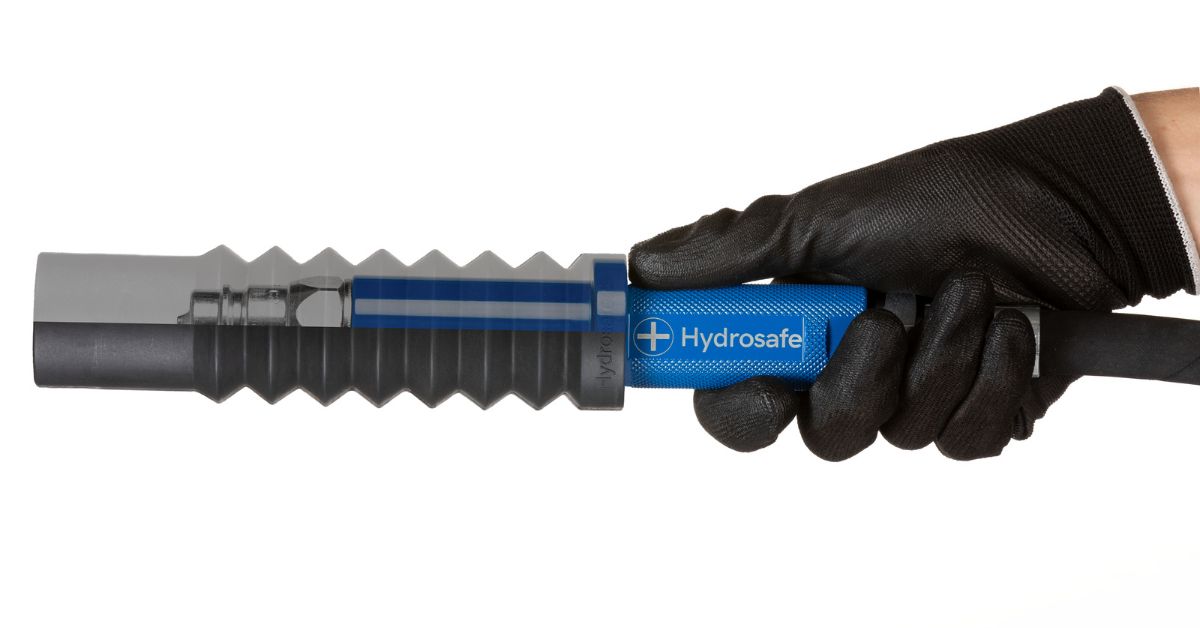 4. Solid Grip
Get a grip on smooth hydraulic hoses
We develop robust products that ensure proper handling of hydraulic hoses. We do this by designing our handles for proper ergonomics. sizes, designs and materials.
Hydrosafe will eliminate all problems with slippery or slack hydraulic hoses that unnecessarily complicate the connection or wear the hoses.
5. Innovative Danish development
100% developed and patented by Hydrosafe in Slagelse
The concept of protecting hydraulics from dust with a rubber rim and all development and design is carried out, patented and owned by Hydrosafe. Since the summer of 2020, we have been working to become the best at marking, handling and protecting hydraulic hoses with optimal and affordable solutions.
We use Danish experts and suppliers to offer high quality in the development and production of our products.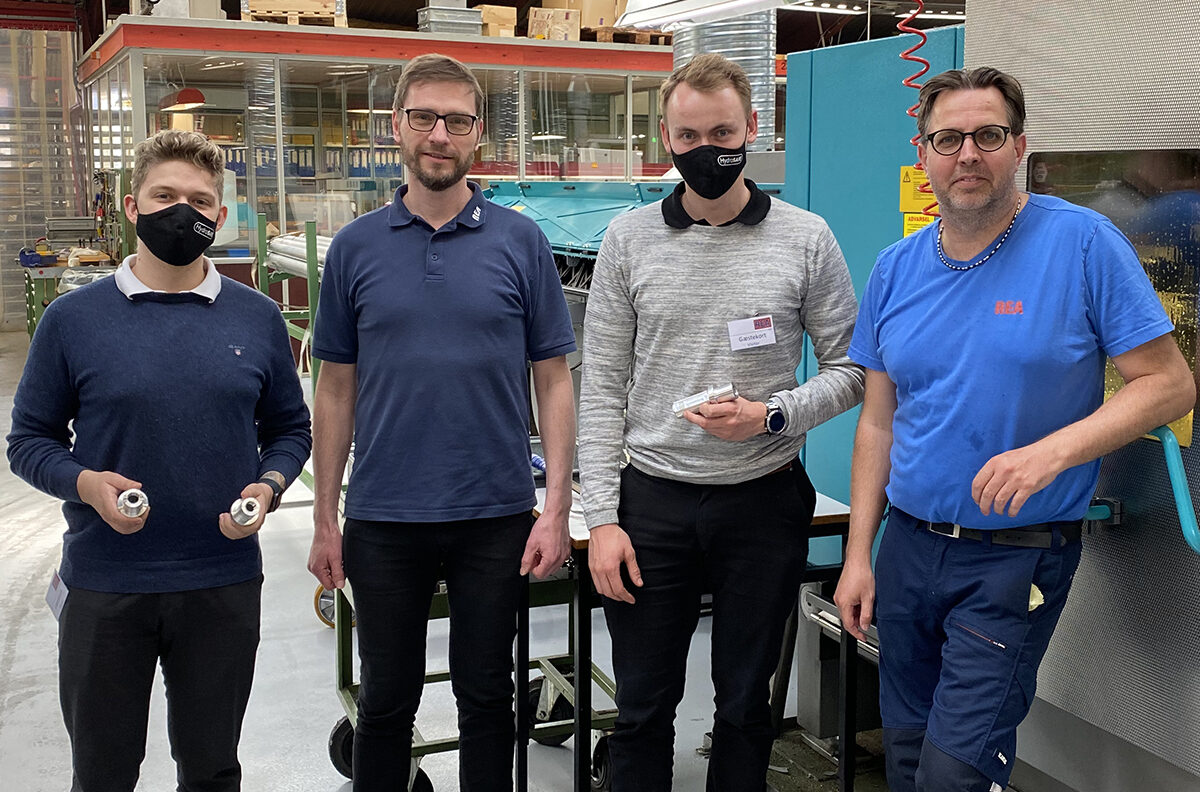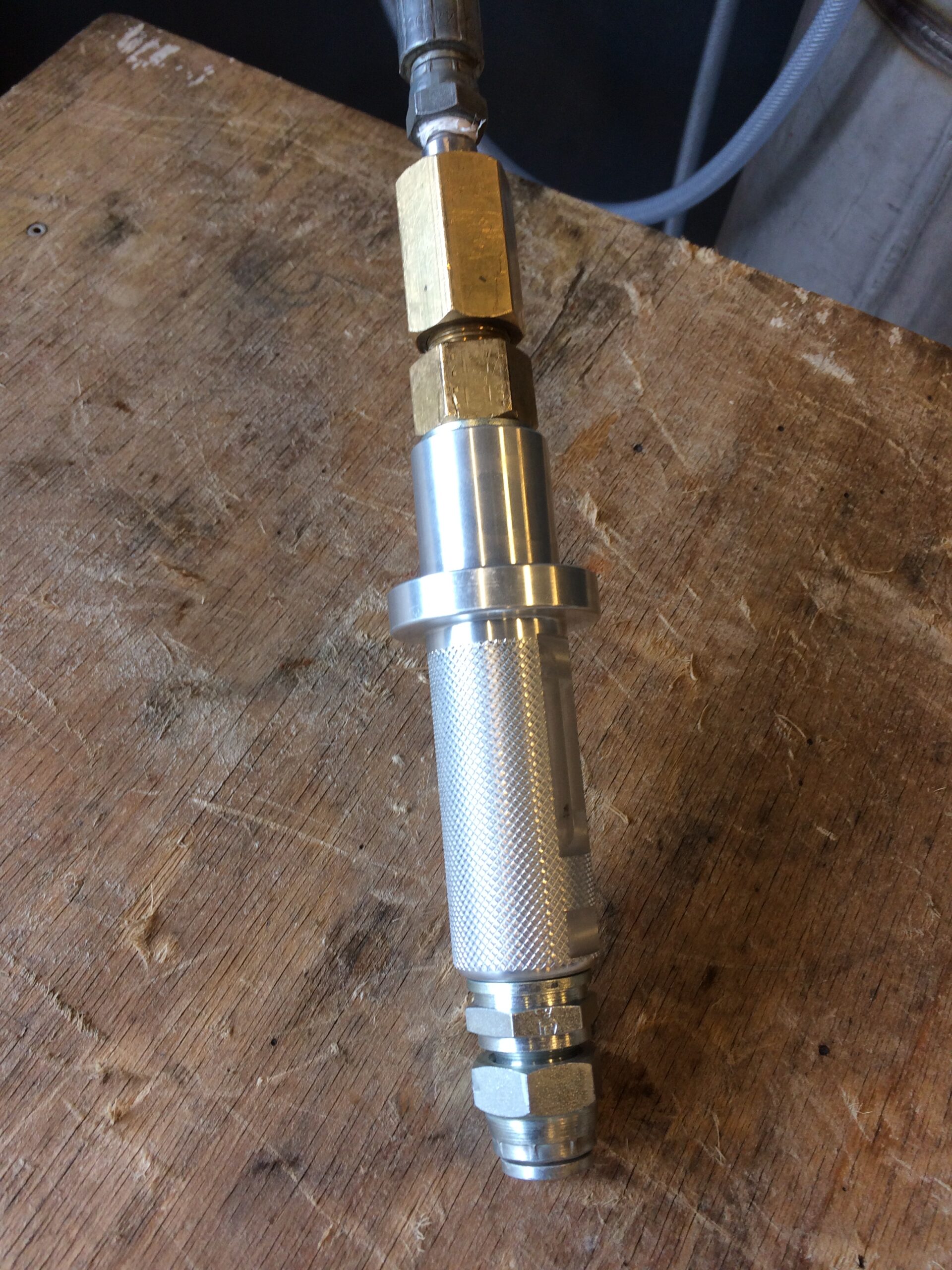 6. Safe to use
Tested to meet safety under pressure standards
We CE mark all our pressure bearing products so they are safe to use as part of the hydraulic system. In the same connections we ensure that they meet safety requirements and are produced to current ISO standards by certified suppliers. We have gathered all our documentation under Certificates & Downloads, where you have the opportunity to see more about print tests, design targets, ISO Standards etc.
In addition, we have collaborated with several Danish farms to test our products on popular tractor brands:
7. Sustainability
Fewer replacements, less oil waste and reduced CO2 emissions
By preventing dust from wearing on the female coupling, the chance of leaks will be minimised. The handle therefore reduces the loss of oil to only on and off – which does not affect nature in terms of. crops, wildlife, etc.
The footprint of the rubber belt compared to traditional quick couplings is also 45% lower. The difference lies in the processing of steel versus rubber and the recyclability of the materials, where our rubber is 25% more climate friendly compared to. conventional rubber types used for gaskets, among other things.
Powder coating is an environmentally friendly and sustainable solution as it does not contain harmful solvents, emit hazardous substances or leave environmentally hazardous waste. At the end of its life, the paint can be removed and the aluminium recycled.
At Hydrosafe, we also place great emphasis on sharing responsibility for sustainability with our suppliers. It is specifically about the upcycling of raw materials, which means that we make demands on our suppliers in terms of. recycling of e.g. aluminium shavings.